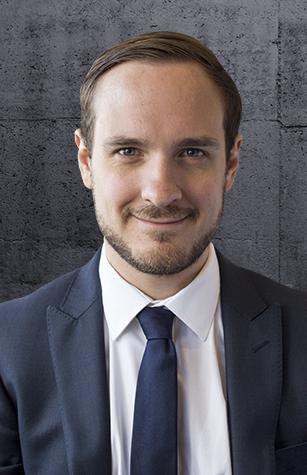 22 Jun

Clement Dunn

B.A (Hons), J.D – Lawyer

Clement holds a Juris Doctor of Law and a Bachelor of Arts (Hons) in Cinema Studies and English Literature, both from the University of Melbourne. He joined the firm in 2014 after spending the last semester of his law degree on exchange at the University of California, Los Angeles, where he studied entertainment and copyright law.



He has provided legal services on numerous feature films, including Strangerland (2015), Oddball (2015), Holding the Man (2015), Red Dog: True Blue (2016) and the Academy Award-nominated Lion (2016). Recent and upcoming films include Jungle (2017) (starring Daniel Radcliffe) and Winchester (2018) (starring Helen Mirren and Jason Clarke). His executive producer credits include The School (2017) and Rabbit (2017). 



He has also provided legal services on several documentaries, including Putuparri and the Rainmakers (2015), Highly Strung (2015), Motorkite Dreaming (2016), Embrace (2016), The Family (2016), The Search for Life in Space 3D (2017) and Ghosthunter (2018), on which he also acted as associate producer.



Clement currently serves on the board of directors for the Australian International Documentary Conference. In his spare time he is working on a science fiction novel for young adults.