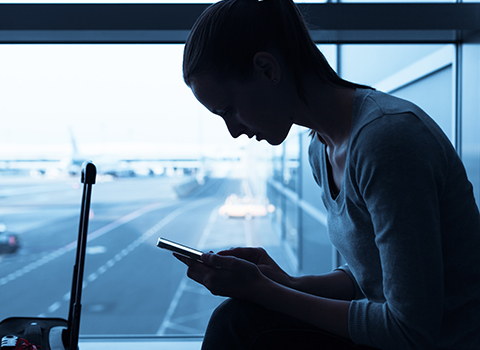 12 Aug

Catfishing and how not to be catch of the day

At this point in our human history, much of life happens online.

We interact through screens, 140-character opinions and endless status updates. Such a technological paradigm requires a lot of trust to make it sustainable. But with the anonymity of the worldwide web it's a world where, somewhat dangerously, people can present alternate or idealised versions of themselves. Some do this with criminal intent in a practice known as 'catfishing', which is now accepted jargon for someone online posing as someone they're not for romantic and/or exploitative purposes.

The term originates from the 2010 documentary, Catfish, which follows Nev's journey to find the woman he believes he's fallen in love with on Facebook. When he eventually finds his 'single, flirtatious Megan' he is confronted with the reality of '40-year-old, married Angela', who, Nev discovers, has made up a whole cast of characters in a quest to seduce him.

The moral of the story is that online romances shrouded in mystery rarely end well. Today's catfish, however, is a much darker character than Angela and uses the intersection of technology and identity to engender trust in their victims before requesting money or engaging in blackmail, harassment, abuse or cyber bullying. A glance at recent headlines confirms that no-one is immune — with everyone ­from AFL players conned by a catfish posing as a top Australian model toNRL players. And many regular Joes and Josephine's are also falling prey.

According to the ACCC's Scamwatch website, in the last six months there were over 850 reported cases of catfishing in Australia. And that's probably just the tip of the iceberg because many victims choose to suffer in silence, too embarrassed or ashamed to admit they've been catfished.

Here's how to avoid it happening to you.
Don't give online strangers too much personal information.
Insist on meeting in person (preferably more than once) to ensure the person you're communicating with actually exists.
If you do fall victim and receive threats, are harassed, subject to requests for money or are blackmailed contact the police and the ACCC's Scamwatch, and report the website you met the person on (or to which photos or videos of you are being posted) to get it removed.
If you believe you may be a victim of catfishing contact Marshalls + Dent Lawyers for help