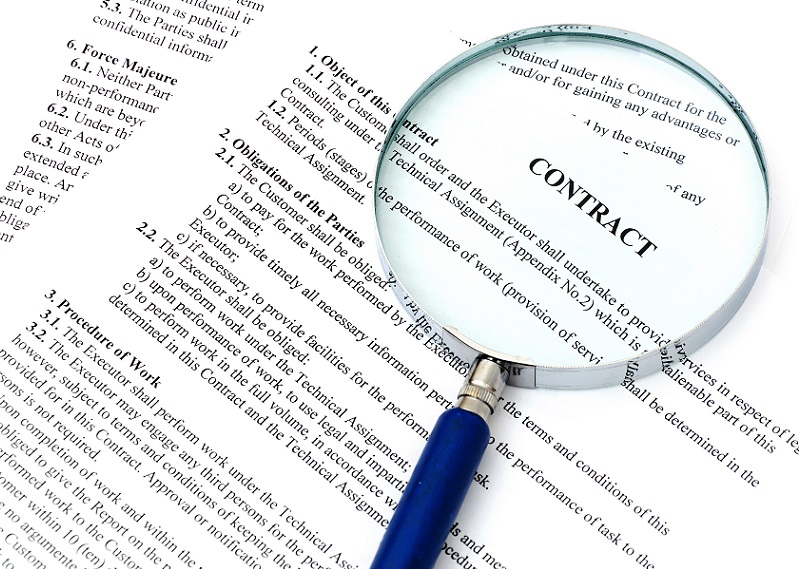 25 Mar

Force majeure: How to seek relief from your contractual obligations during the COVID-19 pandemic
Businesses are already feeling the global economic and financial ramifications of COVID-19 through the negative impacts on supply chains, consumer consumption, manufacturing and transport.


If COVID-19 interferes with your company's ability to perform its obligations under a contract, you may be able to seek relief in reliance on a force majeure clause.
W

hat is force majeure clause?


A force majeure clause (French for 'superior force') is a contract provision that relieves a party from performing its contractual obligations if performance is prevented or delayed due to an 'unforeseeable event' beyond the reasonable control of the parties to the contract.
Force majeure clauses generally contain:
a list of specific unforeseeable events, such as an act of God (e.g. floods, earthquakes, hurricanes), natural disaster, war and terrorism; and
a catch-all phrase, such as "any causes beyond the reasonable control of the party".
The pressing question is whether a global pandemic such as COVID-19 will be captured by a force majeure clause.
Is

COVID-19 a force majeure event?


The scope and effect of a force majeure clause should be considered on a case-by case basis as different contracts will define force majeure clauses in different ways and each must be carefully reviewed. The party seeking to rely on the clause has the onus of proving that the event falls within the definition of force majeure.
The force majeure clause may provide a list of triggering events followed by a catch-all phrase for other similar events. The courts have found that catch-all phrases (such as "anything beyond the reasonable control of a party") do not always catch every scenario as it may be interpreted in light of the specific triggering events listed. Alternatively, the clause may specify that the list is non-exhaustive, allowing for a broader interpretation of what constitutes a triggering event.
Consideration must therefore be given to the relevant case law and contractual interpretation of the force majeure clause to determine whether the scope of the clause extends to COVID-19.
As COVID-19 will not always be the direct cause of a force majeure event, it is important to consider whether the force majeure clause extends to events triggered as a consequence of COVID-19, such as quarantines, entry and exit restrictions, government action and lockdowns. Given the unprecedented nature of COVID-19, many force majeure clauses will not contemplate such circumstances.
W

hat are my performance obligations?


In order to seek relief under a force majeure clause, the affected person will also need to demonstrate the extent the force majeure event impacted its ability to carry out its contractual obligations.
The courts have drawn a distinction between the use of the qualifying words "prevention" and "hindered" within a force majeure clause and interpreted their meaning in the context of the affected party's ability to perform its contractual obligations as follows:
If a force majeure clause uses the words "is prevented from", the affected party will need to demonstrate that it was physically or legally impossible for it to carry out the obligations.
In contrast, an affected person will only need to show it was impeded by the force majeure event from carrying out its obligations if a force majeure clause uses the word "hindered".
Therefore, consideration should be given to the qualifying words used in light of relevant case law.
W

hat happens when COVID-19 is considered an event of force majeure?


The party seeking relief should consider the operation of the relevant provisions, taking particular note of the following:
Whether there are notice or reporting requirements
If the affected party is expected to use reasonable endeavours to mitigate the effect of the event on its ability to perform its obligations under the contract
Whether termination is immediate
Whether the period of relief is generally only available for the period of actual delay
W

hat if there is no force majeure clause or the definition is not broad enough to capture COVID-19?


 If there is no force majeure clause in your contract or the definition does not capture COVID-19 or consequences of COVID-19, the common law doctrine of frustration may apply to relieve compliance.
The doctrine of frustration will operate to terminate a contract in circumstances where an intervening or unforeseen event has occurred through no fault of the parties which:
Renders a contractual obligation incapable of being performed; and
Results in the obligations under the contract being fundamentally different from those contemplated by the parties.
Frustration can be difficult to establish as it has a narrow scope and does not apply to hardship. The performance in accordance with the contract must become practically impossible and it must be shown that the parties never agreed to be bound in the fundamentally different situation that has emerged.
If successful, the effect of frustration is automatic termination of the contract, however obligations prior to the frustrating event will remain binding on the parties.
Next steps to take


If you are experiencing difficulty (or anticipate that you will) in meeting your performance obligations under contracts due to COVID-19, you should review your contracts to determine the scope of any force majeure clauses and your options of relief during these challenging times.
Our commercial teams have exceptional experience in breach of contract issues. Contact us for advice about force majeure clauses.
This article was written by Commercial Lawyer, Evelyn Zeglinas.


---