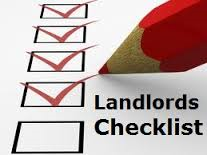 29 Nov

Landlords – Check your retail leases!

On 12 November 2016, the new

'Unfair Contract Term'

regime will come into force which has been designed to protect small businesses from unfair terms in Business to Business Standard Contracts. 

Unfair Contract terms will apply to Standard Form Business to Business Contracts entered into or renewed after 12 November 2016, where:
At least one of the parties is a small business (ie. employs less than 20 people including causal employees)
It is for the supply of goods or services or the sale or grant of any interest in land
The upfront price payable under the Contract is no more than $300,000 or $1 million if the Contract is for more than 12 months.
If a clause in a Standard Form Contract is found to be "unfair", that clause will be rendered void. 
Retail leasing has been identified by the ACCC as one area where the Unfair Contract regime may apply. The ACCC particularly identified Landlord friendly shopping centre leases as an area of vulnerability for Landlords, particularly those leases which allow Landlords to unilaterally change building rules without conferral with the Tenants.
However, the Unfair Contract regime would go further than simply attacking shopping centre leases and there are other types of retail leases which may have the effect of rendering certain Landlord friendly provisions void. These include provisions with respect to:
the rights of the Landlord to take title to any Tenant's property left at the premises at the end of the Lease
clauses providing broad indemnities in favour of the Landlord, particularly in circumstances where the Landlord had caused or contributed to the loss and damage the subject of the indemnity
clauses giving the Landlord the right to terminate for breach without any remedy period.
The risk for Landlords is that if they continue to roll out their "Standard Form Leases", they may be vulnerable to having the entire term of potentially essential protections in their leases struck out. 
marshalls+dent will be happy to assist Landlord's with the review and consideration of their standard leasing documentation to ensure that their provisions are not vulnerable to attack by the ACCC as a result of the introduction of this new legislation.
Josh Kaplan – Senior Associate