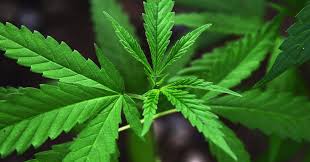 15 Nov

Medicinal Marijuana

On 24 February 2016 with bi-partisan support, The Turnbull Government legalised medicinal cannabis at the federal level. Last week, as the federal legislation came in to effect, The Office of Drug Control began accepting applications for cannabis cultivation licences.  While the rolling out of a legislative framework to allow medical marijuana has begun, for many interested parties the new legal processes surrounding the cultivation, production and purchase of medical marijuana are still rather unclear.

So what exactly is the law?

LAW

The manufacture of medicinal cannabis products is covered by the Narcotic Drugs Act 1967, and requires you to hold a manufacture licence and permit issued under the Act as amended by the Narcotic Drugs Amendment Act 2016.

There are two types of licences required- one for the cultivation and production of cannabis resin, and another for activities such as the extraction of cannabis or cannabis resin. All forms of extraction from the cannabis (or hemp) plant for any purpose is still an offence under the Criminal Code Act 1995 unless you hold a manufacture licence and permit under the Narcotics Drugs Act.

The new legislation imposes an extensive set of requirements that must be met to be granted a licence.  These include the suitability of applicants to hold a licence (whether they are a 'fit and proper person') and the suitability of an applicants associates (business, familial, or otherwise).  The application process for licences also heavily scrutinises the security design and location of any proposed manufacture site, requiring extensive information around these and other issues in support of a licence application.  People or organisations wanting a licence will also need to show they will be supplying either a licensed medicinal cannabis manufacturer or researcher.

In addition to the federal licencing legislation, the State and Territory Governments will require their own legislation and licensing requirements to cover manufacture, wholesale, supply and patient access to medicinal cannabis products.  On current facts, the nature and scope of this legislation will vary from jurisdiction to jurisdiction.

Victoria, who has been a leader nationally in the push towards medical marijuana, passed the Access to Medical Marijuana Act 2016 in April which has yet to come in to effect but will begin to make medical marijuana available to a select group of eligible patients in early 2017.  This act, in conjunction with the federal Theraputic Goods Act 1990, will regulate the minutiae of how the production, access and consumption of medical marijuana is monitored and controlled.

ACCESS

In terms of access, the initial focus will be making cannabinoid products available to patients with a terminal illness or life-threatening condition, starting with the children suffering from severe epilepsy. As the program gradually expands, eligibility for the scheme will be based on the following conditions and corresponding symptoms:
Severe muscle spasms or severe pain resulting from multiple sclerosis.
Severe pain, nausea, vomiting or wasting arising from cancer, HIV/AIDS (of the treatment thereof).
Severe seizures resulting from epileptic conditions where other treatment options have failed or have intolerable side effects.
Severe chronic pain with the approval of two specialists.
CONCLUSION
For many people battling painful and chronic illness, and those who have been purchasing Marijuana on the black market to self-treat, the news of imminent legalisation is no doubt a welcome relief. However, while some key pieces of legislation have been passed that technically open the door to a fully legal domestic medical marijuana industry, until further legislation at state and federal level comes in to play this 'legalisation' is largely abstract.  Even once the legislative framework is complete in Victoria at some point in 2017, it will still take some time for would-be producers and suppliers to establish operations, and for that supply to reach consumers while meeting all relevant regulations along the way.  Given the concurrent status of cannabis products as both a regulated medicine and a banned illicit substance, it is therefore imperative that any party seeking to partake in this new industry, either as a supplier, dispenser or patient seek legal advice before proceeding.