If your SME is facing a compulsory land acquisition, a forensic accountant may be able to help with strategic advice and specialist analysis
 The pandemic has seen a rise in government infrastructure projects to bolster the economy and to create jobs. However, small to medium enterprises (SMEs) may suffer as a result, if more land is compulsorily acquired to make way for infrastructure. Forensic accountants can help SMEs with assessment and analysis of business loss caused by an acquisition.
To analyse this issue, MDW property law Principal Andrew Power joined forces with noted forensic accountant, Tom Caldow. Here's a summary of their findings.
What are the main points about compulsory land acquisitions and forensic accounting?
When a compulsory land acquisition is looming, your SME is vulnerable. Many issues may arise, for example:
How does the relocation affect visitor numbers to your bricks and mortar store, venue or office?
Does the acquisition create difficulties in accessing the property?
How is the business to be valued to ensure proper compensation for the acquisition?
Forensic accountants hold the key to many of these issues. They can provide advice for the stability and protection of your SME.
Power and Caldow both agree that SMEs should engage forensic accountants with appropriate experience if faced with a compulsory acquisition. It will help to identify and consider the many variations and subtleties in the business valuation process.
Detailed documents are an essential part of the process because they help the forensic accountant assess questions such as:
What is the duration of the existing lease?
Are there any rights to renew the existing lease?
What is the current state of the property?
How is the rent paid and are there any special conditions?
Have there been any recent developments which impact how the business operates?
Forensic accounting has many specialist areas. It's essential to engage a forensic accountant with specific expertise in compulsory land acquisitions. It's also important to consider whether to engage a property lawyer who can work with your forensic accountant. Getting the right advice is critical. It's worth remembering that the acquiring authority often pays the fees for these services on your behalf. 
The full article can be viewed here.
To read more about the services provided by the Forensic Consulting Division at Grant Thornton, please click here.
If your small business faces a compulsory land acquisition, contact us for more information about our legal services, and our exceptional experience in working with forensic accountants.
Andrew Power and Thomas Caldow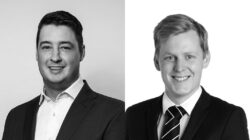 Andrew Power | Principal
Property & Commercial
+61 3 9670 5000
apower@mdlaw.com.au
Thomas Caldow | Senior Manager
Forensic Consulting
+61 3 8663 6216
Thomas.caldow@au.gt.com
---
DISCLAIMER: We accept no responsibility for any action taken after reading this article. It is intended as a guide only and is not a substitute for the expert legal advice you can receive from marshalls+dent+wilmoth and other relevant experts.
Receive all the latest news and insights straight to your inbox
Subscribe